In 2020, we wrote a piece about how recruitment had changed and it was time for the process age. At the time, lots of people had been made redundant and there was no shortage of great candidates available. People were desperate for work and it was definitely an employers' market.
That's changed.
Now, hiring managers and recruiters are no longer driving the conversation, candidates are.
Candidates Are King
Talk to any CEO right now and they'll tell you one of their biggest challenges in 2022 will be recruitment.
A survey by Bullhorn showed that 30% of recruiters' said their biggest hurdle in 2021 was sourcing candidates. And in this piece from Natural HR, three leading recruitment professionals cite the fact it's a candidate's market as one of their main problems going into 2022.
In the US in 2021, more people left their jobs than have done since 2000. According to the Bureau of Labor Statistics, there were 10.4 million jobs open in the States as of September 2021.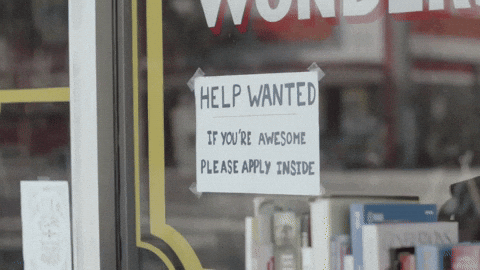 Almost every restaurant has a sign on the door looking for employees. Manufacturing companies are paying up to 20% more for skilled employees. Fortune 500 companies can't find the right people for business critical roles.
So candidates now hold all the cards. Especially in very skilled or senior roles. They want to be wooed by businesses, they want the place they work to reflect their values, and they are more than happy to ghost a company or recruiter if a better proposition comes along.
What Recruitment Has Been Doing So Far
In our previous article, we talk about the spray and pray and digital ages as being separate times. However, what was actually happening, prior to 2020, was that hiring managers and recruiters were using digital tools to spray and pray.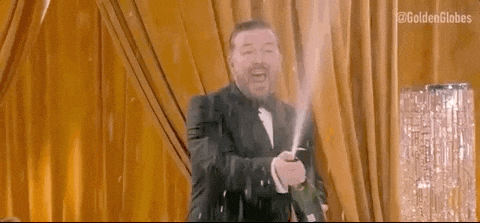 They were copy and pasting the same message and emailing it out to lists of candidates. Searching in the same job boards for the same CVs. And indiscriminately searching LinkedIn and messaging everyone that met their baseline criteria.
Many recruiters and internal teams are trying to use 2019 methods to attract candidates in a 2022 market.
Falling Behind
Compare that with how the other functions of a company work.
In sales, outreach to prospects is now almost at scientific levels. If one channel isn't working, the team try another channel. They A/B test how each outreach works and they continually refine their approach.
At Solutions Driven, we refine our messaging constantly as the market changes. In 2020, we discussed how to sort through the masses of candidates who applied for roles. Now, we're talking about how to engage and secure top quality talent. Our tech stack includes multiple outreach tools, statistical subscriptions, deep-search tools, and services like Lavender, that help us write emails that people will actually read.
In fact, we recently had Lavender's Co-Founder, Will Allred on our Talent Intelligence Podcast where he spoke how important the way you talk to candidates is.
Real Engagement is Vital
As Will points out in the podcast, we're all used to hyper personalisation from B2C companies. If you buy something from Amazon, similar items show up underneath. When you revisit the site or app, you may be suggested complimentary items.
When you do your grocery shopping online, the site will remember items you've bought in the past and ask if you want to add them to your shopping list. Clothing companies will refer to you by name and suggest pieces in your size.
Now, people are beginning to expect that from all their interactions.
Candidates Are Consumers Too
Candidates are no different from B2C consumers – they are B2C consumers outside their working hours. They need to be reached at a personal level and they need to know you're considering whether the job would work for them, not just vice versa.
In fact, our CEO, Gavin, recently posted a poll on LinkedIn, asking what was most important to a candidate in their interactions with recruiters. Personalised outreach was most important to 30%, the highest number.
That means companies need to consider how they're reaching out to candidates, and evaluate their current methods.
Recruit Like It's 2022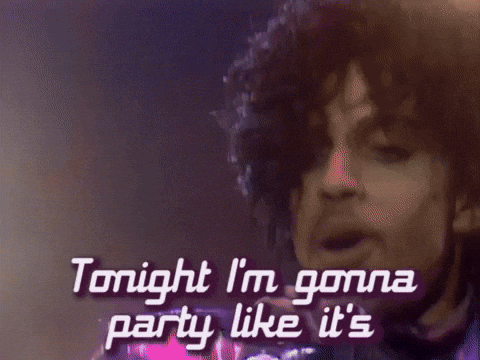 There are a few things companies can do to ensure they're on top of their game and reaching out to candidates on their level.
Pick the Best People
It's much better to have a small shortlist of candidates who are real contenders than it is to have a huge list of "possibles". Yes, it might take a bit more time to compile this list, but it will take less time to sift through hundreds of "no thanks" replies.
Finding the "right" candidates can be tough right now though, and you might want to dig deeper into unexplored talent pools or use different outreach channels. Not everyone has these capabilities and if you don't, consider outsourcing your sourcing to give you the best chance of finding the right candidate.
Personalise Your Messaging
With a smaller list, it's much easier to personalise your messages. But do it so it's related to why you're messaging them.
Say you have 10 people shortlisted. Take a look at their LinkedIn, Google them, have a look at their Twitter. Perhaps they're really passionate about gender and equality and your business has just launched a DE&I forum. Something like that is more likely to get a reply than "I saw you also went to X University".
Practise Continual Engagement
Candidate's circumstances change continually. So many recruiters are looking for top talent right now that great prospects get multiple messages a day or week. Some of those could be really attractive and turn their head, no matter how far into a process they are.
So ensure you're checking in with the candidate regularly. Every time you talk to them, check they're still interested, check if they've had other offers, and check if they have any questions or concerns.
Speed Things Up
One of the most important things about recruiting right now is speed. As we noted above, candidates are continually being approached, so you need to hire the best ones fast.
If you're finding a particular stage of the process is taking a really long time, consider what you can do to speed it up. Are there any programs that can help? For example, we use Typeform to gather information from clients on their requirements so we're prepared for our first call and it's saved the inevitable back and forth of emails with various questions from both sides.
Recruiting like it's 2022 sounds easy, but in fact there's a lot that goes into it. For smaller businesses or for those without a dedicated recruitment or talent department it can be a lot of work.
That's where a good recruitment company can help you. They're already using many of the outreach techniques in common practise across other departments, they have the tech available to source and scope candidates properly, and they're well-versed in engaging with candidates day in day out.
If this sounds like something you'd need, get in touch with the Solutions Driven team today. We use cutting edge tech, deep engagement, and years of recruitment expertise to get the best candidates, first time, every time.