A quick search on Google for "Recruitment is Broken" yields hundreds of results, with multiple think pieces from thought leaders, all talking about the problems with recruitment today.
In client calls, our team continually hears hiring managers complaining about what "the last recruiter" did.
The main issues? Recruitment is transactional. Recruiters behave more like sales people than partners. Internal teams blame the recruiter when a hire doesn't work out and recruiters blame the internal team.
How Hiring Managers See It
From a hiring team's point of view, recruiters are a necessary evil. They'd like to make hires themselves, but they just don't have the time or resources.
Some common complaints include:
Recruiters Don't Understand Our Industry
Yes, the recruiter might have years of experience in hiring, but they don't understand the technical elements of an industry or a role.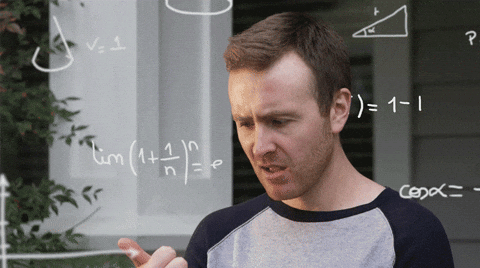 Because of this, they don't fully know what they're hiring for and present candidates that don't meet requirements.
Recruiters Don't Understand Our Company
Companies are complicated and none are identical to another. There are internal politics, inter-meshed divisions, multiple stakeholders, and added market complications.
Often, recruiters don't take the time to understand these nuances and go against standard company procedures, or don't get key stakeholders onboard.
Our Brand Isn't Properly Embodied
Recruiters not embodying a company brand is a common problem. For example, if a business likes to keep hires confidential, the last thing they want is an outside recruitment company reaching out to cold candidates under your name.
Or if they are focused on personalisation and respect, yet three different recruiters from the same company reach out with identical generic messages.
Not ideal.
Candidates Aren't What We Needed
Probably the most common issue companies face, finding the right candidates is getting harder and harder.
It's complicated further when your recruiter doesn't bring candidates who fit your criteria to the table. For many businesses, deciding to work with an outside company is a big decision and getting the right candidates is one of the main reasons for making it.
The Recruiter's Issue
Communication Breakdown
Recruiters rely on communication. From candidate outreach to interviews, they're continually talking, emailing, and texting.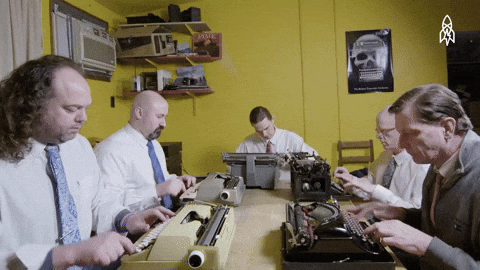 But when communication breaks down, they can't know if the hiring team are happy with the shortlist provided, if the candidates met expectations, and if the business wants to make an offer.
Communication breakdown also makes it more difficult to keep the candidate updated, making it more likely they'll lose them.
Companies Don't Move Fast Enough
The candidate market is tough right now. If you don't secure a candidate quickly, it's likely they'll have another role lined up.
But businesses are complicated and red tape can slow things down. For recruiters, that's frustrating. They see the business as holding them back and making it harder to ensure success in a hire.
Competing Stakeholders
One of the reasons things move slowly is because of stakeholder disagreements. The CEO wants one thing, and the line manager wants another. Or one stakeholder is happy with the candidates presented, but another isn't.
The recruiter feels stuck in the middle and can't move forwards until the conversation is resolved.
Not Enough Company Info
Many businesses don't have clear brand or behaviour guidelines. The people in the company might instinctively understand how to present the company, but it doesn't help an outside partner.
If the recruiter doesn't understand the brand, it's not properly portrayed to candidates, the company gets frustrated and so does the recruiter.
---
All of the above causes both recruiters and stakeholders to say "Recruitment is broken!"
Hiring teams get frustrated thinking they're paying money for a substandard service. It leads them to believe this is just how recruitment is – all recruiters have their drawbacks and it's something they just need to suffer to ease some of the pressure on their workload.
But is there a way recruiters and stakeholders can make this relationship more beneficial? To help see things from the other side's point of view and begin working together to create successful hiring strategies?
Yes, through strong alignment
Recruiters aren't just there to hire. They're also mediators between the candidate and the client.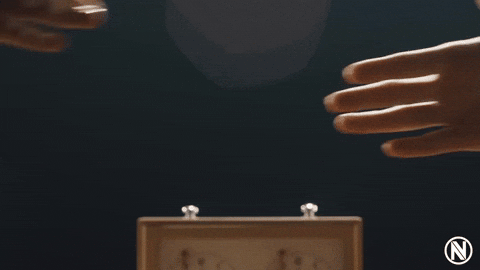 The job of a good recruiter is to facilitate the hiring process, ensuring each stakeholder gets the outcome they desire. They can do this by:
1. Holding an In-Depth Introductory Scoping Call
The first thing a good recruiter will do is hold a meeting with all the stakeholders in your process. This has three main benefits:
They're able to meet everyone involved and ensure their buy-in
They can get a clear picture of the ideal candidate
They get a full background: why your role needs filled, any previous attempts to fill it, and potential roadblocks.
Getting everyone involved at the start of the process, and uncovering misalignments means they can put together a plan to overcome them.
For example, the skills level the CEO wants might not match the salary allocated by the CFO.
It's the recruiter's job to create a strategy that aligns your team, suggesting areas of flex for each stakeholder, and backing these up by industry knowledge and data.
2. Meet every potential stakeholder early in the process
While this would ideally happen at the scoping or introductory call, it's not always possible. So recruiters should be digging deep with the other stakeholders to discover if anyone else needs to be involved.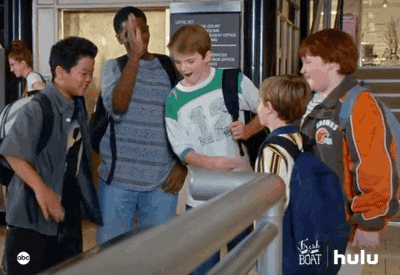 There may be a line manager or director who has the power to veto or approve a hire. If they appear halfway through a search, they have the potential to change the direction of the search or say no to a previously preferred candidate.
They could also have information other stakeholders weren't aware of, like changing company direction, or interdepartmental shifts that are vital to know at the off.
3. Discover the Candidate Value Proposition and Company Brand
Many businesses spend small fortunes and vast amounts of time perfecting their value propositions and brands. Additionally, according to Glassdoor, 75% of active job seekers are likely to apply to a job if the employer actively manages its employer brand.
It's vital that outside recruiting companies get in the mindset of the hiring business, showing their best (and true) side to candidates. After all, if the business is misrepresented during engagement and interviews, the new employee is less likely to stick around when they are hired.
Your recruitment company should ask for (and be given) copies of your brand guidelines, hold discussions with HR on benefits and diversity, and be able to confidently articulate your value proposition.
---
Hiring managers and recruiters don't need to be on opposite sides of the fence. Ultimately, they're all rooting for the same things; a straightforward plan, great candidate engagement, and a quality hire who will stick around long term.
With just a few simple tweaks and an understanding of each other's roles, you can easily work together to create a hiring process that works for the hiring manager, the company stakeholders, the candidate, and the recruiter.
Want to find out how to overcome these alignment challenges and work with an outside recruiter who will work with you to get the right hire, first time, every time?