Identifying critical roles for your company's success is a vital part of hiring the best talent and should form a key element in your hiring strategy. But what is a business-critical role, and how can you recognise one?
Chances are, your company's identification of this type of role relies on a gut-feel assessment, the role's uniqueness, or whether it commands a high salary. But, this doesn't always hold true.
What is a Business Critical Role?
Critical roles can be summarised as the ones which add the most value and have the greatest strategic impact in a company. They aren't necessarily the ones which are hardest to fill, demand the highest salary, C-level or even part of a leadership team.
In fact, depending on the type of company, the most business-critical role in an organisation may be a sales manager or a key account manager.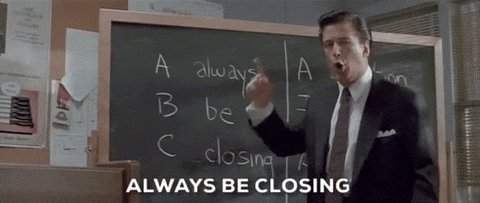 Here's How to Identify Business Critical Roles in an Organisation
Identifying critical roles is crucial as well as knowing where these key roles are in your company as your talent strategy should centre around them. These key positions should command the most investment in terms of resources and people, frequent learning and development assessments, and effective management.
Larger investment in critical roles enhances the organisation's performance, contributes to the overall objectives, impacts your future growth and business results, and provides a competitive advantage.
No One Size Fits All
Unfortunately there's no 'one size fits all' criteria or solution to identifying which roles are critical; just as every company is different, so are their needs. Each organisation therefore has to assess and evaluate this for themselves, but there are common markers to look out for.
How to Manage These Critical Roles and Key Positions?
Moving away from the mindset of hiring A-players for every role isn't easy. But when you begin to think in terms of A-positions it becomes easier to identify and manage business-critical hiring – and give you a competitive advantage.
It's thought that fewer than 20% of roles in a company will be business-critical, but they create the majority of value and future growth for the company.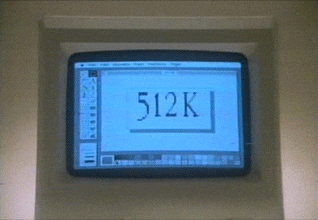 Identifying a Differentiator
Take tech behemoth Apple as an example. Their USP and competitive differentiator is that they're innovative, creative, and at the forefront of consumer technology.
So, who are the business critical people responsible for keeping Apple in this position? Which role would have the biggest cost or reputational impact if mistakes were made? Where would production/sales be most affected by a vacancy?
Most likely by Apple's research engineers who are coming up with the next iPhone and safeguarding Apple's future.
Is it safe to say that CEO Tim Cook is less business-critical to Apple's success than these engineers, filled with technical skills?
Business Critical Workers in Key Roles Know Their Value
If you, or your leadership team, don't recognise what your key positions are, that doesn't mean the people in them won't. Employees and top talent are used to critical thinking, and will realise how integral their position is and be aware if it's not valued.
Candidates Know Their Importance
Conversely, if you're hiring an experienced person to do a business critical role, they'll also be aware of their importance.
If you don't make it clear that you have this understanding of their skills and success, the candidate will pick up on this. Poor candidate experience and engagement are key factors in turning prospects away from a role, so this could be problematic especially in critical role hiring.
By identifying these critical roles, you can convey the role's criteria and value to candidates and improve their experience. This should be an important part of your strategy.
In a recent podcast with our COO Walter Speirs, we discussed the importance of having a candidate care strategy – a huge part of the candidate experience. According to Walter, if you are not practising great candidate care, you're likely to lose these great candidates throughout the process.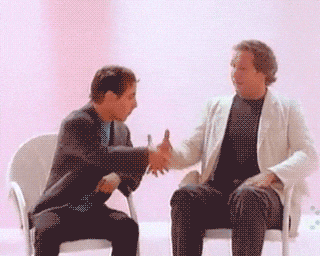 Mission Critical
For these critical positions, the chances are that candidate care will need to look very different to non-critical roles. These critical roles require more hand-holding and more wooing. They'll expect to be engaged more often, and feel like they're a huge part of your business.
Critical role retention
Retaining employees for top positions who continually provide value creation and strategic impact is very important. Particularly important because they're likely the most expensive to replace as they are key strategic positions in your business that will likely affect your competitive advantage.
In a recent webinar with Outreach's Tom Castley, he spoke extensively about value creation. According to Tom "A+ reps continue discovery throughout the sales process. Only 9-14% of a customer's lifetime value comes in the first year. An A+ rep gets clients to a point where they can justify the list price to themselves and articulate to the rest of their company."
If you're working in sales recruitment, the type of reps who can add value throughout their selling process are the ones who create the most value. They're working in critical roles and making themselves business critical employees in the process.
That said, first you've got to have a strategy to find them and hire them!
Bringing in a Recruitment Partner
If you want the right people to fill your critical roles, you're going to need a strategy to attract the top talent in the market. But the people you need for critical roles enjoy a high level of success and are rarely out of work.
In-demand high potential talent is likely doing really well at their current organisation, smashing their targets, and have no reason to be actively on the job market.
Actively Engaging Talent
That means you're going to want to engage with them. And not all business have that time. Which is why you might want to think about bringing in a recruitment partner who has the expertise, skills, and time to find the right people within the right criteria for these critical roles.
It stands to reason that finding the right people to fill an A-position isn't easy. But that's where we come in.
Data-Driven Recruiters
Solutions Driven has specialised in sourcing business-critical hires for global organisations for 20 years. Our unique 6S Process is tailor-made for crucial employees, and our 12-month guarantee means you're never left without a plan.