Recently, we held a round table headed up by Social Talent's Johnny Campbell, with some key people from the talent acquisition world in attendance.
And one topic that kept coming up was 'Internal Mobility'.
How, since Covid, companies were increasingly looking at their internal talent pool to find their next hire.
A recent LinkedIn report backed this, with 73% of the surveyed HR professionals saying internal recruiting is increasingly important to their company.
With hiring freezes, and the difficulty of meeting candidates in-person, businesses are using the people they already have to fill problem roles.
But, this is a shift for many. They're used to focusing their attention on the wider market and don't know how to identify the talent they already have or benchmark against their current team.
And it's not just a case of internal mobility being a solution to a problem, or making life easier for hiring managers.
It can actually have great benefits to your whole company. It makes your employees aware that there can be a great career path there for them, helps them feel fulfilled, pushes them to do their jobs better, and can help lower attrition.
All very positive.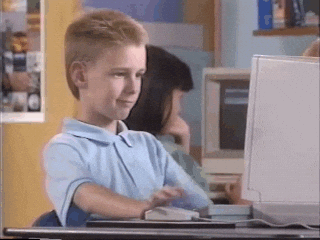 But if you're not used to internal hiring and promoting internal mobility, how do you go about it?
Here's 4 Ways To Promote Internal Mobility:
Improve your EVP
We've recently noticed that a lot of companies are confusing their Employee Value Proposition with their EVP Marketing. Remember that people who work for you don't tend to look at your careers site or check Glassdoor for your company – they live your EVP every day.
So, for your best talent to want internal mobility and the chance to progress and succeed with your company, your EVP needs to be good. Not just look good.
The best way to do this is by talking to your team. Send out an internal survey, conduct interviews, and listen to what's said.
Perhaps your team wants more flexibility, health insurance, more group activities (when allowed).
Take these onboard and act on them, and you'll ensure the best people want to stick around and propel your business forward.
Identify your ideal candidates
It's easy to go into a hiring process just thinking about the role that needs filled. But what about the type of person who will fill the role?
Before you begin a hiring process, it's worth setting out the skills and qualities that will be needed in your future hire. Yes, Alex may be the best in the sales department, but that doesn't mean she has the managerial skills to become head of sales.
At Solutions Driven, we kick off every hiring process with a scoping call. Here, we find out exactly what qualities and skills your candidates will need.
Then we put together a scorecard, detailing these traits and qualifications and weight them in order of importance. This helps eliminate gut feel and ensures that if someone doesn't match up to expectations, they are easily taken out of the running.
This is even more important if you're hiring internally.
It's likely the hiring manager will have a relationship with the potential hire and gut feel will creep in, either positively or negatively.
By knowing the importance of the skills and traits of your candidates, you eliminate bias and get exactly the right people for the role.
For complete peace of mind. And you need that when it comes to hiring your most valuable asset. You could also consider benchmarking your existing internal candidate pool with external candidates.
That way you'll know for sure that your internal candidate is more than capable of doing the job you want and need them to do.
Map out talent
Everyone thinks they have the best team in the world. And promoting from within seems like a great idea when you think like that.
But to truly *know* that, you need data.
And that's where Talent Mapping comes in. As our resident Talent Mapping expert Keith puts it:
"When I create a talent map for internal hiring, I look at all the factors: what's the skill-set of the internal team? What do external candidates' skill-sets look like?
What are the salary expectations of each group? How hard would it be to hire externally? Are your internal employees currently happy at the company? Then I build up a detailed report of the hiring landscape for the role or roles businesses want to hire for."
With all this data at your fingertips, your business can then make a decision on the best route to getting the right candidate, the right type of employee to move internally, and the correct pay grade for their position.
Treat it like an external hire
We've mentioned before that bias can easily come into internal hiring. And that's why you need to treat internal mobility like external hiring. With a methodology.
At Solutions Driven we use Hiring Enablement to hire every candidate, both for our clients and for ourselves. With Hiring Enablement, we empower both ours and our clients' hiring teams to hire more effectively and efficiently through the right resources, tools, technology, playbooks, and insights.
We use the 6S Process (Scoping, Scorecarding, Sourcing, Selecting, Securing, and Satisfying) to provide a framework that gets the right candidate, first time every time. Our 6F Methodology (Fit, Freedom, Family, Fulfilment, Fortune, and Future) matches candidates with the right companies to ensure a long-term fit.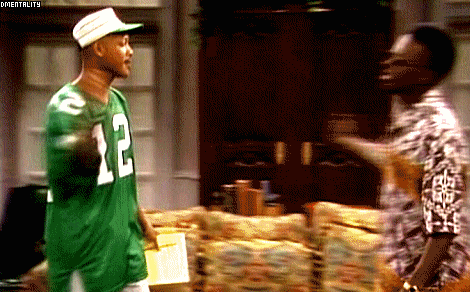 Think of it this way. Although internal hires stay in the same company, they are entering a completely new role. If they don't have the qualifications, don't get fulfilment from their new role, and aren't being properly remunerated, they're not going to stick around.
Just as a new hire wouldn't.